The Cassiar highway gets more civilized the farther south you go. Eventually the road gets a little wider, gets lane striping, and guardrails. Still pretty though.
And even though this isn't totally accurate, as I did about 1400 miles with no speedometer cable;
By the time evening rolled about and it was time to camp, I was pretty well back into civilization. There were a fair number of farms and towns, enough that camping was going to be a bit of a challenge. I headed down one embankment away from the highway, only to find the gravel trail almost completely washed out. There was only about 30 inches of solid ground to go on, and then it was a 20 foot slid into the creek.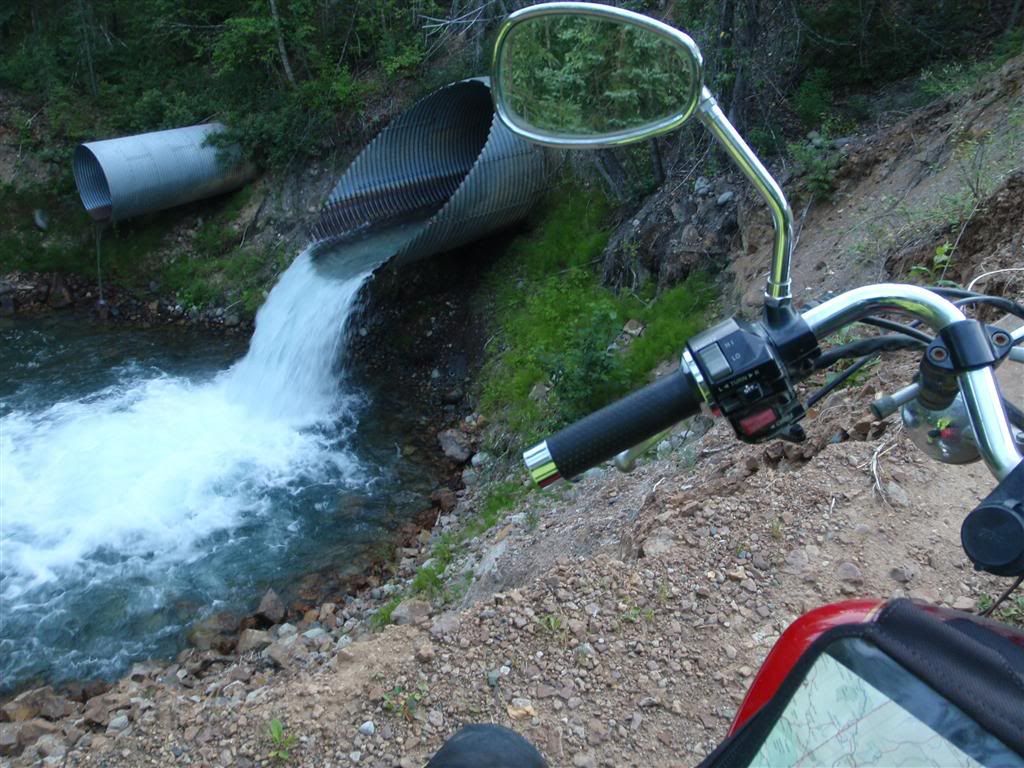 There wasn't any really good spots to camp here, so after poking around a bit, I kept on going for a while. I started taking side roads, and ended up taking one road until it dead-ended at a pedestrian bridge across a river, just as the sun was setting.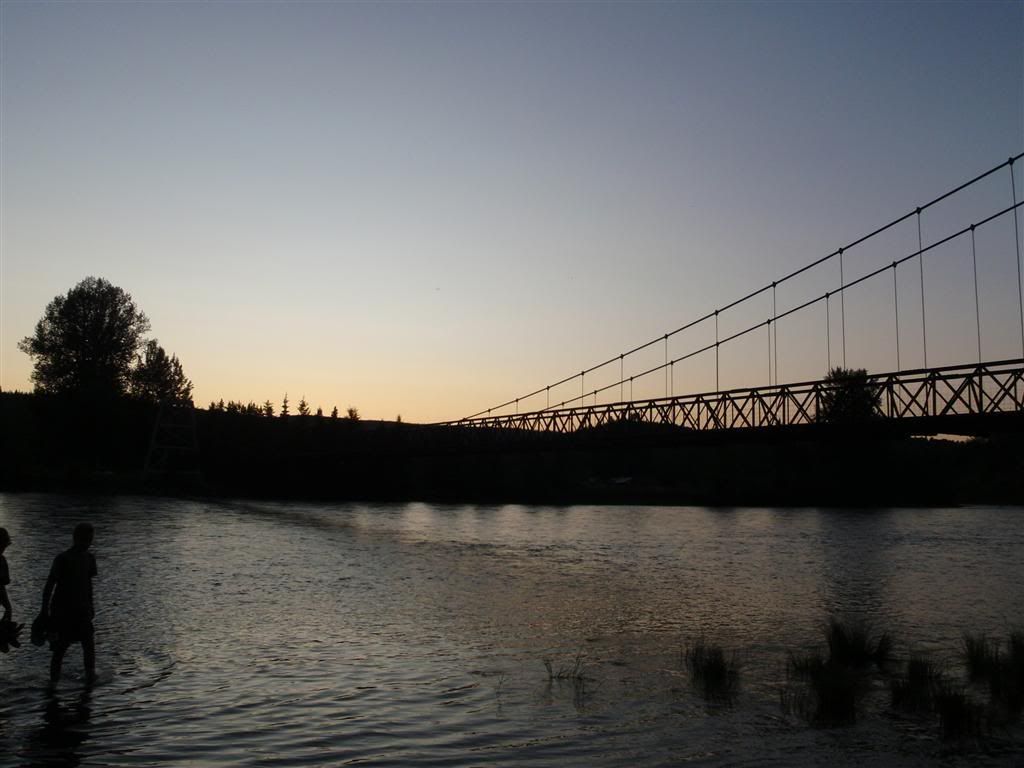 I was surrounded by farmland, but a couple of kids who were fishing there said this little bit was public land and people would camp there all the time. It was remote enough that I figured I wouldn't be bothered, so up the tent went. Camping that night was uneventful. I cooked some noodles, washed the pots in the river, and went to sleep. It was so weird how early it was getting dark now.
(Taken the next morning)
East I went on Highway 16. This was still BC, so it was fairly hilly, but annoyingly civilized. Roads were okay. Not twisty, but they were okay.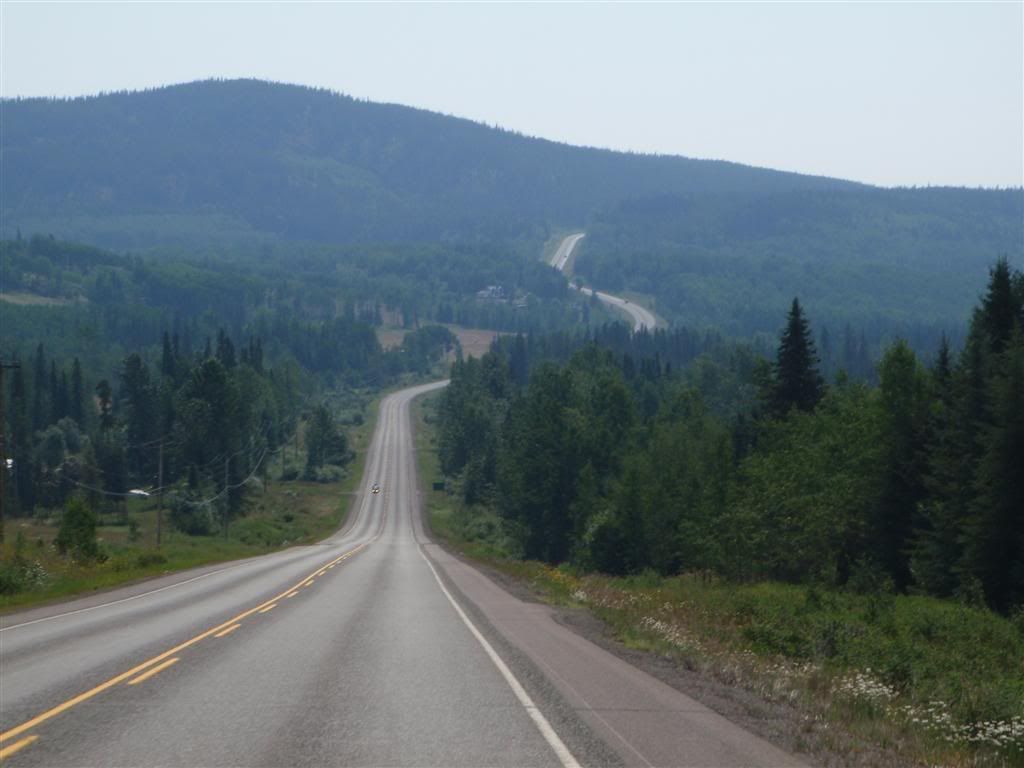 "THE WORLDS LARGEST FLY-FISHING ROD!" As many signs leading into some little po-dunk town proudly advertised.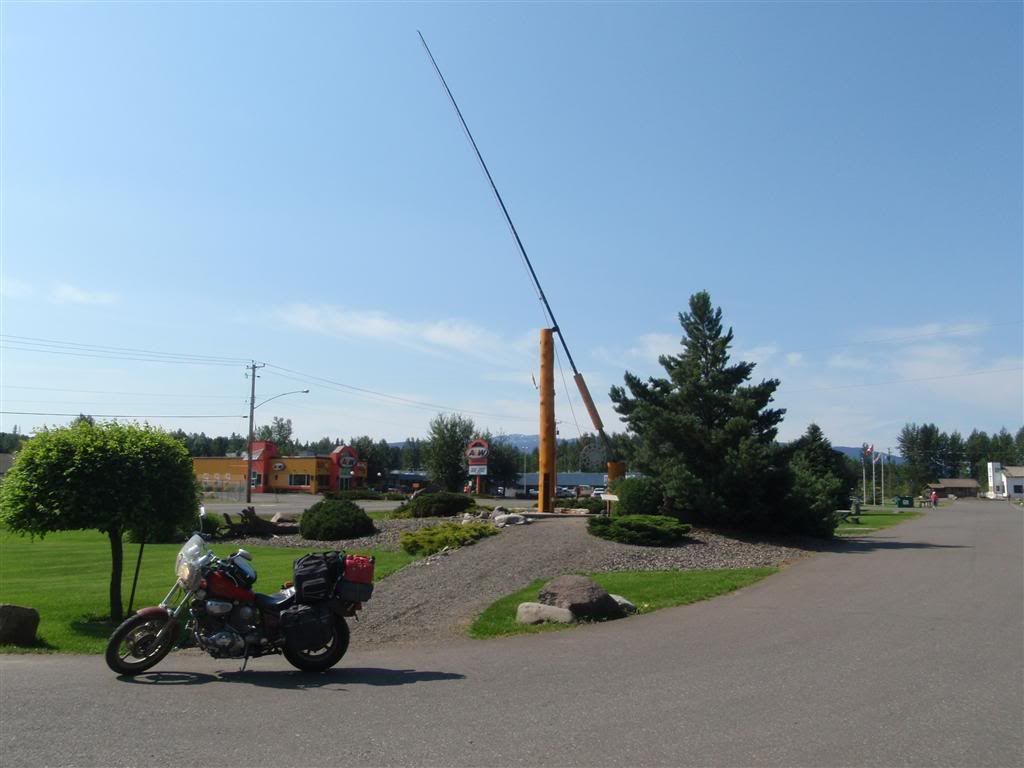 Obviously, the highway work crews were in a good mood, or at least had a sense of humor. This made me happy. :)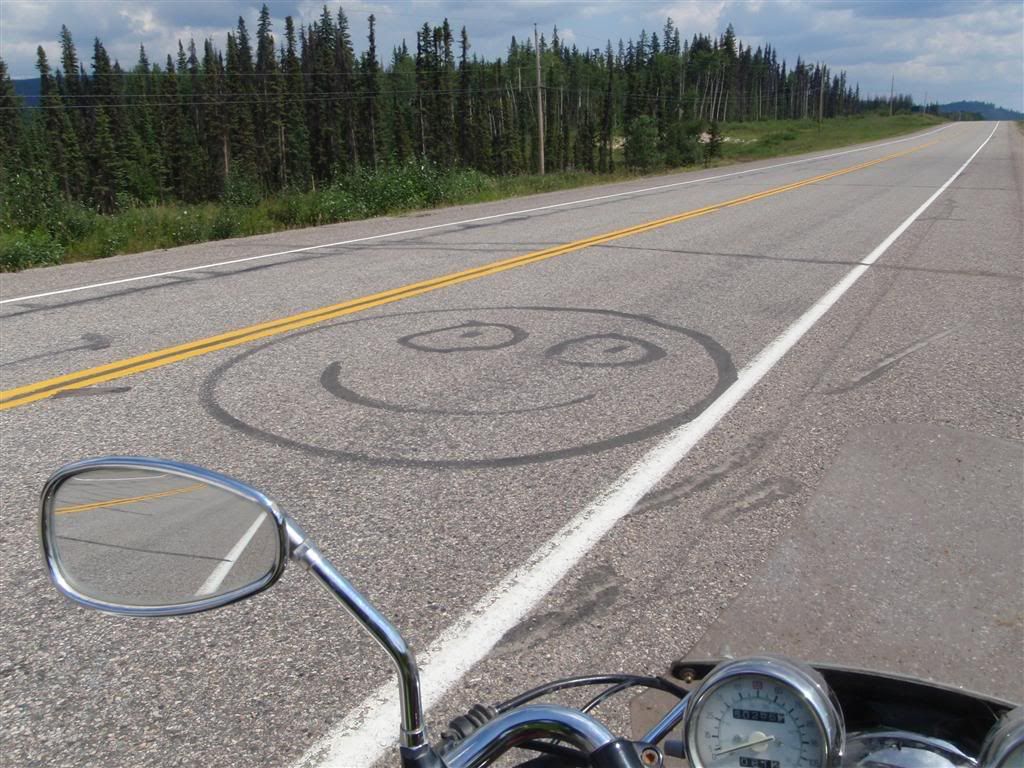 Stopping for lunch at some scenic little road-side turn off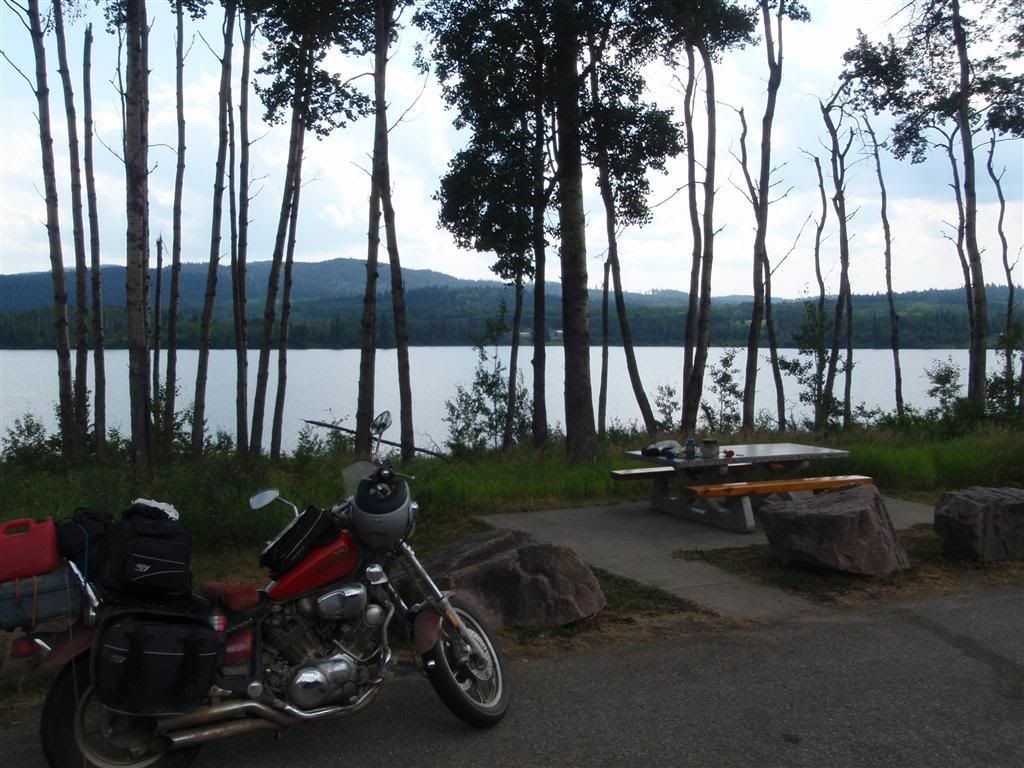 The majority of the way was uneventful. I made it to Prince George, seeked out the public library for some internetting. Weirdly, the whole town was shut down for some kinda public holiday, including the library. I could still access they network sitting on the steps, and another guy who was sitting on the steps with his laptop (doing the same thing I was) was kind enough to give me his library card number so that I could access the internet. I puttered around there for an hour or two, until my butt began to complain too much from sitting on concrete steps, and then I moved on. From here, I headed to Jasper & Banff national parks, which I covered while on the road. You can re-read that here, if you like; http://vagrantbiker.blogspot.com/2009/08/even-though-im-absurdly-behind-on-my.html